Do you remember when the songs My Sharona or Y.M.C.A. first came out? Come on, you know you had some platform shoes.  Well, while we were worried about not scratching our Bee Gees albums, there was a show launching on the Public Broadcasting Network (PBS) that would change the face of DIY for many years to come. 
This year marks the 30th season of  This Old House,  a show many of us grew up with.  I know I spent many hours watching Bob Villa, host from 1979 to 1989, walk through a project house. 
This Old House  was not just a list of directions about how-to-do something.  It gave insight into why things are done the way they are, and the team of contractors who regularly appeared provided a new perspective for home remodeling:  it was something enjoyable. 
Before there was Extreme Home Makeover and the whole litany of HGTV shows and DIY magazines, we were amazed by the pioneering transformations of the project homes on This Old House.  
This season, in honor of their 30th anniversary, the team at TOH are giving back to the community by remodeling a house in Boston's Roxbury neighborhood, an area that has been hit hard with foreclosures.  The duplex style house will be sold to two lucky families where they can make a new start.  You can watch progress on the house through this webcam.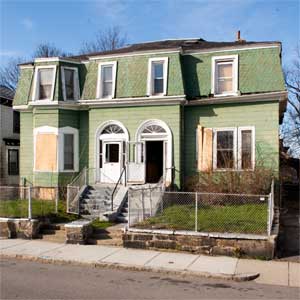 Features like Ask This Old House, and the spin off show The New Yankee Workshop have helped place the show solidly into the building and DIY community.  And I am sure another generation of kids will remember watching the show.  I know I have heard my son say more then once, "Where does Norm get all those tools?"
by Jon Burke