We like tools. A lot.
And you probably like tools, too. Right?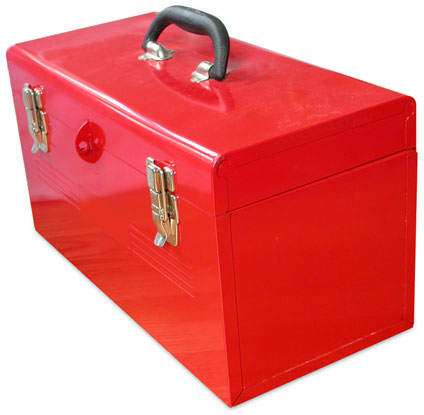 The FIY toolbox is full of some wacky stuff.  Have you seen some of our recent tool posts?  We've got
So, for all the tool lovers out there, here's today's giveaway:  Tell us in the comments below about your favorite tool blog (but flattery will get you nowhere – don't say Fix It Yourself!).  We'll give a $25 Home Depot  gift card to the blog that gets the most votes and to one random commenter!
Fine print: 
Submit your comment by Monday, April 4, 9 PM EST.
Contest is open only to residents of the United States. 
Good luck!!